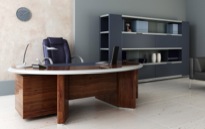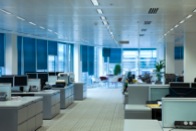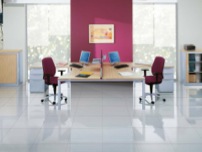 Office Cleaning & Strata Cleaning


Office cleaning throughout Sydney metro:
Office Cleaning Sydney
Strata Cleaning

Klearview combines today's innovations with 20+ years of cleaning experience to give you efficient and effective cleaning solutions that meet your specific needs. Our commercial office cleaning services will keep your business clean and appealing and keep your employees healthy and productive.
Klearview consistently leads the field in using the most efficient cleaning approaches. These include eco-friendly chemicals; enhanced vacuum filtration systems; light-weight, manoeuvrable equipment and an ongoing investment in specialty equipment.
You can depend on us for professional, reliable, high-quality cleaning services for commercial, industrial and medical facilities of all sizes. You will appreciate our:

quick response to your need of any size

ability to serve you at one or more locations

in-depth experience in handling security systems

experienced management team

Every organisation is judged in part by its appearance. Klearview helps keep you ahead of your competition. By maintaining a clean and comfortable environment, we help make sure your employees are safe and your customers and clients feel comfortable and reassured.
Klearview take great pride in making sure your job is completed on time, within budget and with the professionalism you expect.
We are ready to provide you with a free consultation, an assessment of your specific needs and a clear, specific proposal.
Quality Cleaning Services

To provide you with the best service, we continuously evaluate and invest in the latest commercial cleaning technologies. New approaches help us serve you better by increasing our efficiency and effectiveness.

Customised Service - tailored to your specific requirements

Because we have developed our own operational systems, we can customise our services to meet your needs. Like all of our commercial clients, you will appreciate our time savings on administrative tasks and speedy response to emergencies and special requests